Cannon Drive Relocation - Phase 2
Cannon Drive Relocation – Phase 2
Cannon Drive Relocation – Phase 2, will rebuild the roadway between John Herrick Drive and Woody Hayes Drive at its current elevation and construct a certified ODNR flood protection levee. When complete, the project will add up to 500-year flood protection for the Columbus campus. Work also includes a new signalized intersection at Woody Hayes Drive and the continued expansion of the river park.
The project aligns with Framework 2.0, and continues the work of Cannon Drive – Phase 1 which created a certified flood levee between King Avenue and John Herrick Drive.
View Campus Traffic Impact Map
2017

Design

October 2017 – August 2022

2022

Construction

August 2022 – December 2024

2025

Facility Opening

January 2025
Construction Stages Through November 2023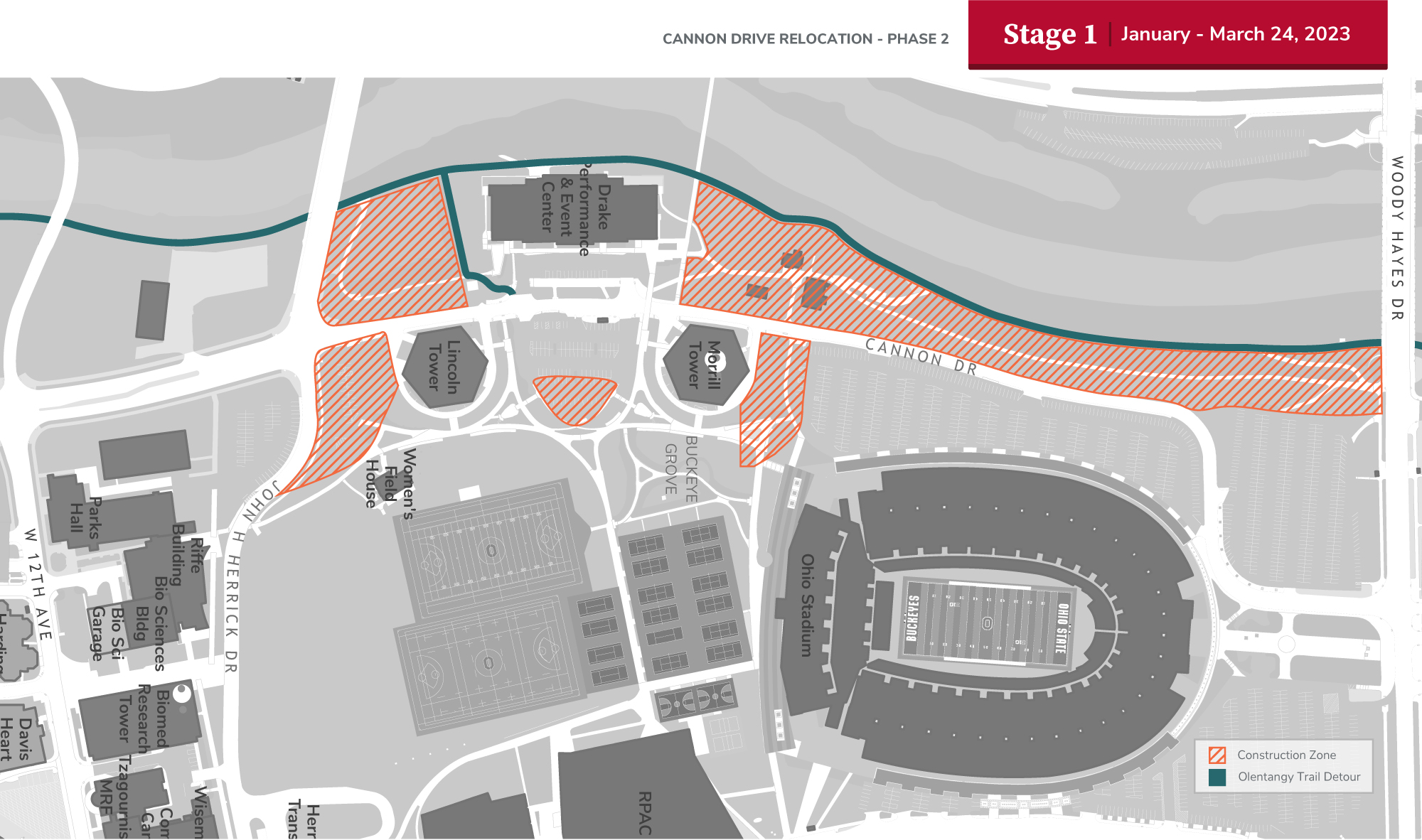 Key Impacts:
Construction fencing is installed.
The Lincoln Tower parking lot closes.
Intermittent Cannon Drive closures near Morrill Tower. Pedestrians will be detoured.
Late March - Mid May 2023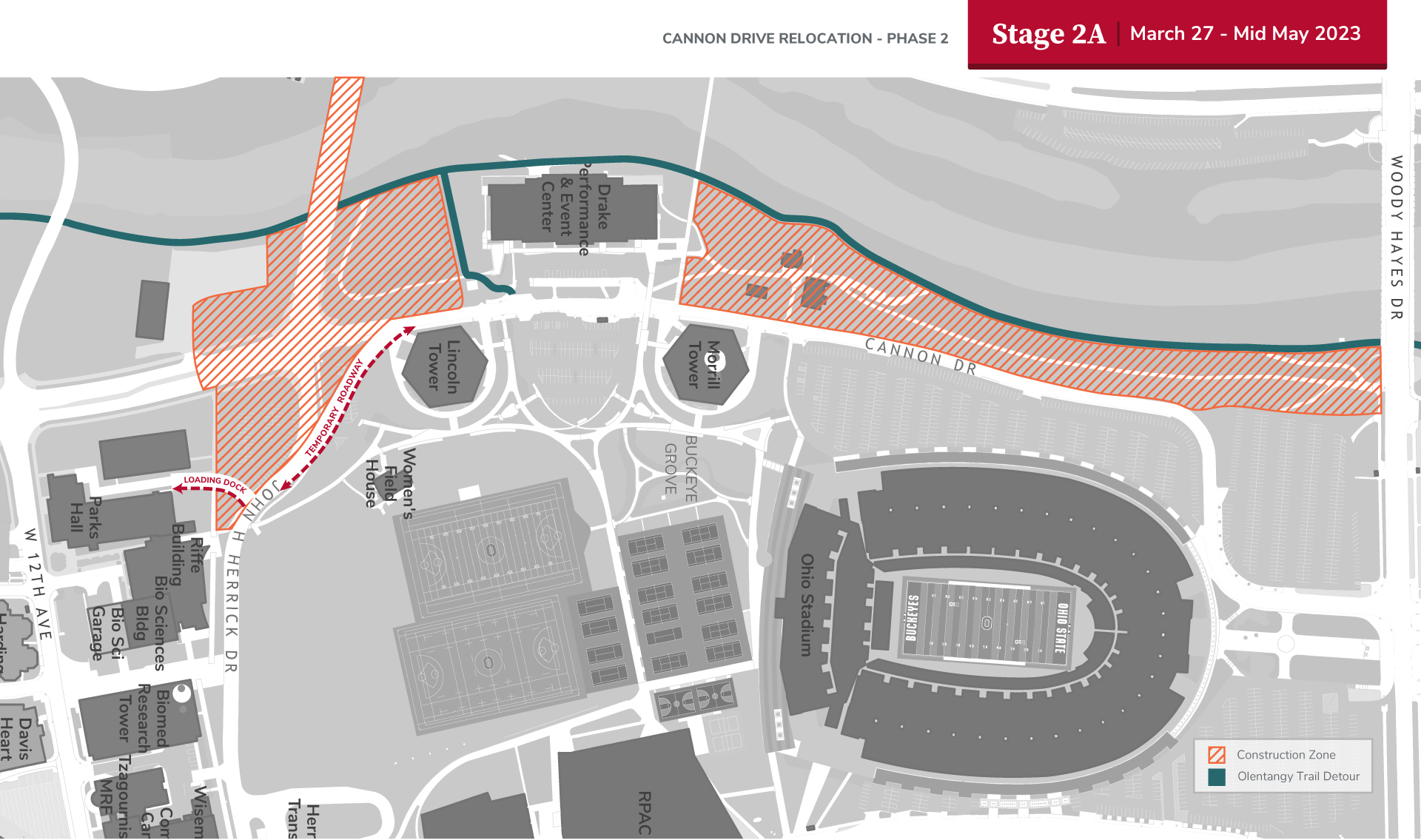 ​Key Impacts:
Cannon closes between 12th and Herrick.
The Herrick and Cannon intersection & Herrick bridge closes.
Bus and vehicle traffic will be re-routed.
EMS traffic will use existing cut-through near BRT.
The Chiller parking lot closes.
​​​​Key Impacts:
Cannon remains closed north of 12th.
The Herrick bridge remains closed with bus and vehicle traffic re-routed.
The Olentangy River pedestrian bridge experiences intermittent closures.
The Olentangy River Trail is re-routed around Ohio Stadium.
September - November 2023
Key Impacts:
Cannon reopens between 12th and Herrick.
Herrick reopens between Olentangy and Cannon.
Cannon Drive closes north of Herrick.
Bus and vehicle traffic rerouted.
The Olentangy Trail detour remains.
Project Team
Project Manager 
Tom Ekegren
Architect/Engineer
EMH&T
Construction Manager
Igel/Ruhlin (JV)
Construction Questions
 cannondriverelocation@osu.edu